Drop the New Year's Resolution!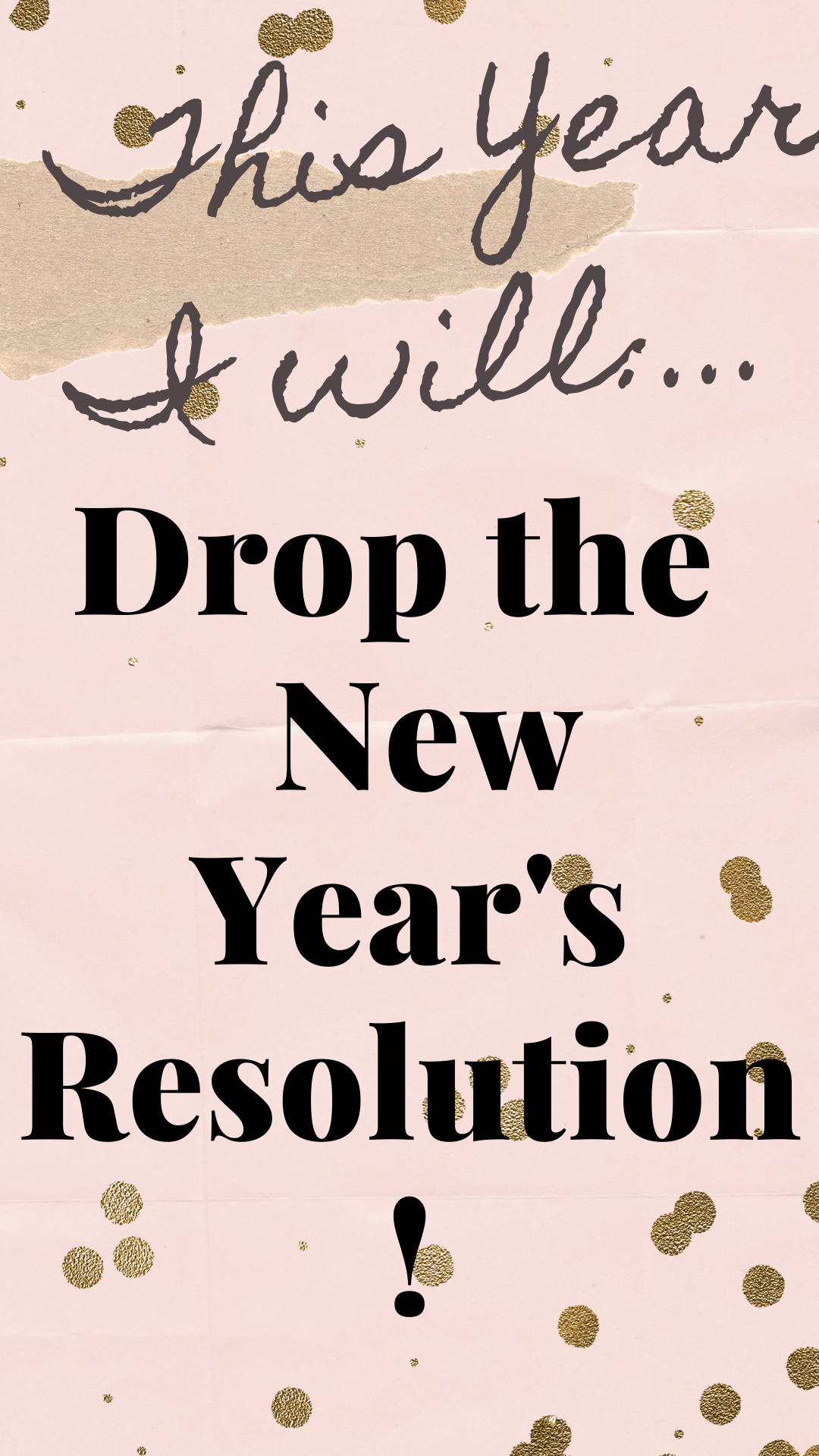 It's a few days in the new year, and like most people, everyone is somewhere doing something that pertains to their New Year Resolution. Don't get me wrong, it's a beautiful thing when you're sticking to the goals that you've set out to do. But what happens in the month of March, or maybe even in June? Are you still keeping up with the goals that you've set for 2020?

That's why this year, I've decided to drop my New Year's Resolution and I'm setting "An Intention" instead. This change as to how I set my goals, will improve my success on how I achieve my goals towards my future. Now, you may be thinking [hmmmm 🙄] …. that a person's resolution and intention are the same, but the words are quite different. A resolution: a specific goal that is firm and fixed. When people make these types of goals, they are really trying hard to achieve them. AGAIN, it's a beautiful thing, but if the goal is not met, they feel like a failure. Would you really want to start every new year off like that? [naw…..I didn't think so]

On the other hand, "An Intention" is setting your attention towards a goal, and changing your attitude about the goal. You will begin to channel your energy towards what you want to achieve within the flexibility for mistakes to happen along the way. Instead of feeling like a failure, you can simply re-adjust, re-commit and continue the process of reaching your goal. You will then feel better about yourself, and even more, determined to reach the goal that you have set. We tend to do better when we allow ourselves to grow and learn from the mistakes that we make. Honestly, who doesn't like a good restart? It's okay to fall and get back up to try again, no matter how many times you have to keep trying in order to reach your goals.

So, what would you like your intention to be for the year 2020? As for me, I will certainly execute more events on purpose. Stay tuned!