Happy Harvest – Decor for Less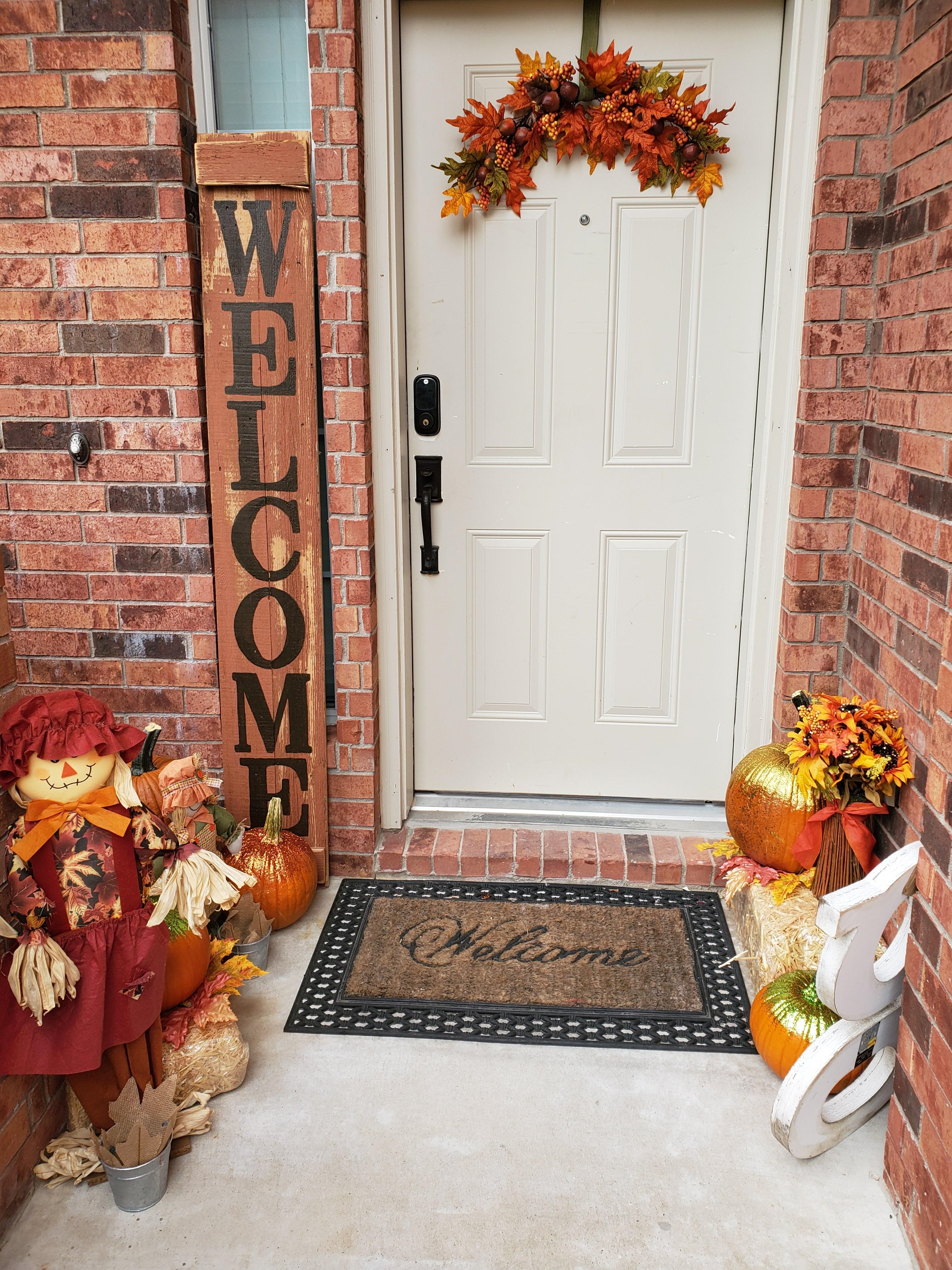 Decorating for every season sounds like a fun thing to do! It gives you the opportunity to start anew and find ways to let your creative juices flow. The problem that may arise is that keeping up with the decor can become expensive especially when you are trying to stay on a budget. Good thing I am here to help with that. Here are my top 3 tips that I like to use when it comes to staying on a budget as we get ready to head into the holiday season.
*Get Creative*
It's okay to think outside of the box when it comes to decor. If you see something at the Dollar Store, do not be hesitant to make the purchase. There are so many artificial items to choose from. Often times, the things that you will find in there will be beneficial to your decor needs.
*Re-purpose on purpose*
Stock up on your purchases and re-purpose these items for years to come. There is no limit of how many items you can save and reuse. As you continue to make wise purchases for each year, you will soon have plenty of decor to choose from. Each item can be used with a different purpose for each season.
*DIY*
The things that you love in the stores are good D.I.Y projects. If you are looking for a fall table runner, but can't find one that you like nor want to pay the prices that is being charged, another alternative is to make your own. At Walmart, find a roll of burlap that may cost you around $10. 15 ft. roll of burlap could be enough to cover 2 tables. Not only that, you could reuse the burlap for different purposes. It's a great bargain, and it will turn out great in your home.
Speaking of doing it yourself. The best part of being creative is showing my neighborhood, family, and friends on how festive I can be in this season. Here's a few ideas on how you too could decorate the front door of your home.

My Inspired Creation
Purpose Time: October – mid/end of November
Inspiration Time: 30 minutes
Creation Time: 15 minutes
Pumpkins – Walmart
Average Cost $4.00 each
Baby Scarecrows – Walmart
Average Cost $6.00 each [recyclable for each year use]
By the time you use them for 2 years….you have gotten your money worth
Glitter – Walmart
Average Cost $2.50/$3.00 each color
Small amount goes a long way, and could be re-purposed for other projects
Spray Glue – Walmart
Average Cost $3.00/can
Small amount goes a long way, multi purposes for other projects
Bail of Hay – Walmart
(Large) Average cost $7.00/bail
(Small) Average Cost $5.00/bail
Door Decor
Hobby Lobby – $10.00 [all fall items tend to be on sale at 50% off]
Ribbon to Hold Door Decor
Hobby Lobby ~ $2 clearance
Needing help creating a "sense of fall " for your home …. Let PICreations know!
Tags:
creations
,
decor for less
,
diy projects
,
fall
,
fall creations
,
fall decor
,
harvest
,
harvest decor
,
pumpkins
,
scarecrow
,
seasonal decor
,
sense of fall