Things Beyond the Mistletoe!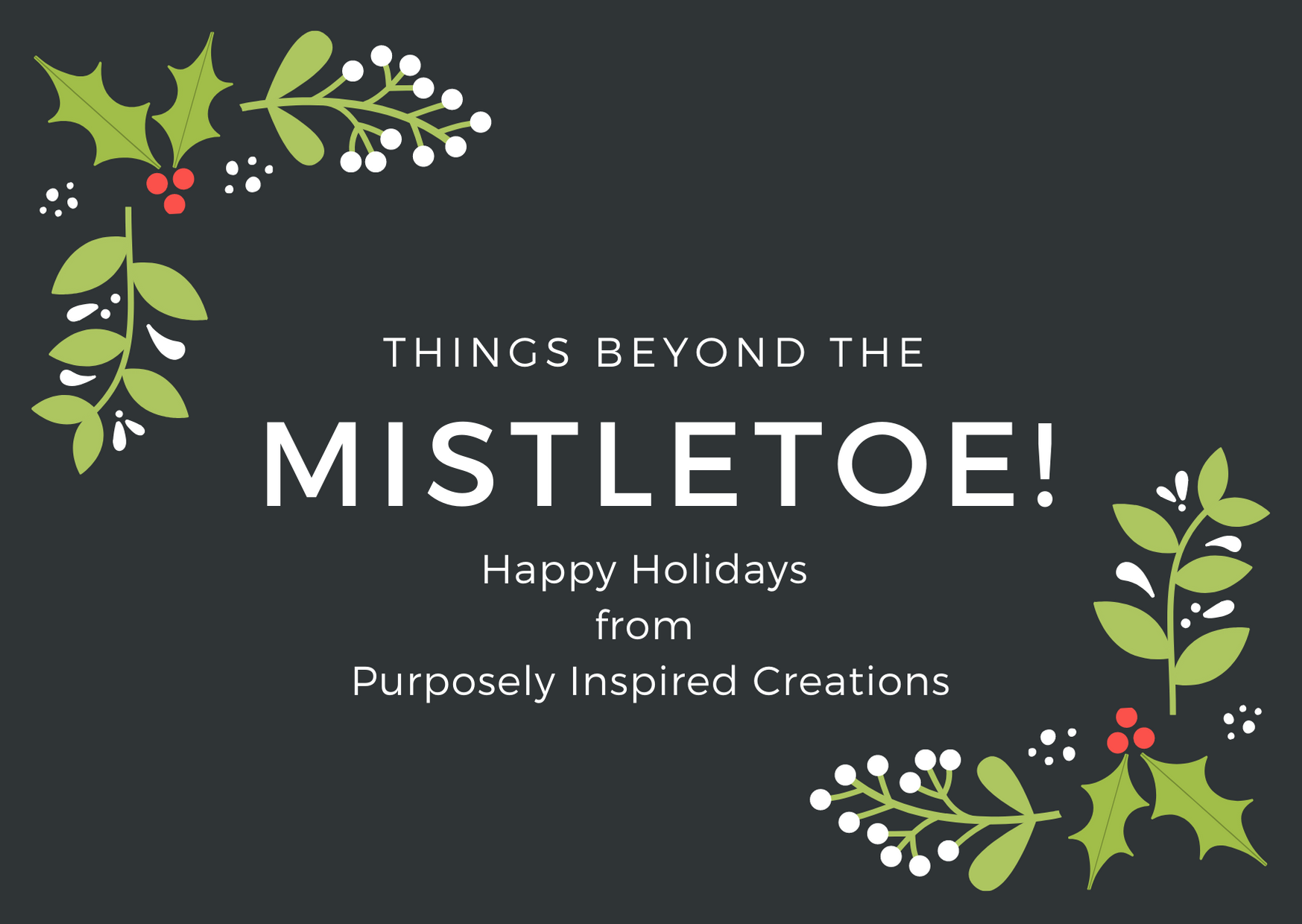 It's easy to get lost in the bustle of the holiday season. With over packed schedules and overwhelming to – do lists, your holly jolly Christmas can turn into a frantic one. We also cannot forget the fact that this season can end up being all about the kiddos, and the things that they would want for Christmas. When it's time to search for kid-friendly holiday traditions, the parents tend to fall short. It's easy to get so caught up in the fun for the kids that the parents lose themselves in the process. 
I am here to tell you that some quality time for you and your boo matters!  Focusing on your significant other doesn't have to be expensive or extremely fancy. Especially in this season of "giving", it's fun to do the simple things in life. I've created a list of things that would be fun for the two of you!

Try a new bottle of wine with a simple toast before the New Year
Watch a holiday movie classic with a big bowl of popcorn
Take a drive or stroll to look at holiday lights
Go ice skating together
Play a board / card game ( Did someone say Nude Twister?!)
Play some romantic music and dance together
Straighten your bedroom, light some candles and spend some time touching and enjoying each other / Create a love nest
Try a new recipe and cook it together
Cuddle up in front of a fire place
Head to a Christmas tree farm and pick out the perfect tree
Plan a trip together!
Speaking of planning trips, it's recommended that you take a trip together once a year, just the two of you. Make Christmas the time that you book something because of all the deals. 
Did you know that Purposely Inspired Creations / PICreations LLC, Beyond the Happy & Exploring with Estell are partnering TOGETHER…..to bring you a BAECATION like no other!
Are you experiencing a love hangover? Are you long overdue for a vacation with your boo? Grab your bae and come spend 4 days and 3 nights with us at the beautiful all inclusive, adults only, Secrets Playa Mujeres resort in Cancun Mexico!
WHAT'S INCLUDED:
Flight to and from the resort with amazing amenities at the resort and all meals and drinks are included. Your package also includes a welcome gift, custom couples shirts, and a group photo-shoot. On top of that, Beyond the Happy will provide 3 group pre-vacation sessions focused on communication, intimacy, and "unspoken baecation exceptions."   For More Info/Questions:  C.U.R.Experience@gmail.com. Happy Holdiays from PIC!
Tags:
Christmas
,
cuddle
,
fire
,
games
,
happy
,
happy holidays
,
holiday recipes
,
holiday vacation
,
holidays
,
holly
,
jolly
,
New Year
,
recipe