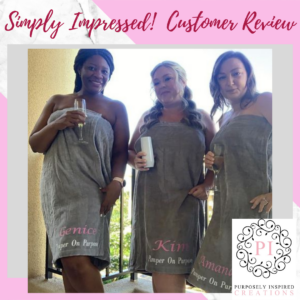 We all were so excited about our gift bags. Your creations were a hit. No disappointments at all.
Thank you so much Robyn!
Genice Harris
---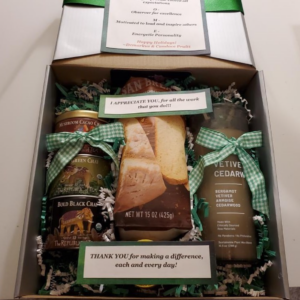 My husband had some boxes sent to some of his co-workers for Christmas and I couldn't think of anyone else to handle and take care of this other than Purposely Inspired Creations.
They were specific to that person, deliver since all of his co-workers where in the area and all were delivered very timely.
Check her out if you or someone you know is in need of personalized boxes made with love, care, professionalism and her special touch. There were definitely created to inspire...with the co-worker in mind!
Candace Pruitt
---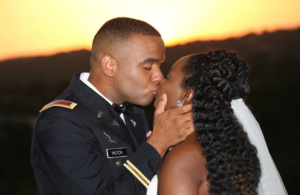 There are only two words needed to describe Robyn in this review: MIRACLE WORKER!
Our original wedding planner fell through at a very critical time in the planning process and Robyn took us on as clients with the event less than three weeks away. From rehearsal to reception, Robyn pulled off a wedding that my husband and I will remember as nothing less than spectacular for the rest of our lives. 
During the planning process, Robyn brought ideas to the table that that we didn't think were possible in such a short amount of time and somehow managed to incorporate them seamlessly into our wedding. She also took on the responsibility of obtaining the contact information of our venue owner, cater, DJ, and photographer to ensure that everyone received the same information which minimize confusion greatly. Robyn maintained excellent communication throughout the process, and never once did I reach out to her without receiving a speedy response. She even took the time to help me find shoes, coordinate all of my accessories, pick out a ring for my husband-to-be, and attend the final fitting for my dress. All of this occurring literally one week before the wedding. Like I said, she's a miracle worker.
But most importantly, Robyn is able to be flexible and professional under pressure. For example, my husband and I planned to do a choreographed dance during our reception but changed our minds due to lack of time and energy. We actually decided to dance to a completely different song. As we were frantically trying to determine which song would be perfect for our first dance, Robyn told us to get on the dance floor and not to worry ourselves. She was so in tune with us that she was able to choose a song that suited both of our personalities as well as the occasion without our direction. 
Robyn's performance in that short amount of time was outstanding, and I am certain that the possibilities are limitless for what she could achieve with months of planning. Robyn should undoubtedly be your first choice event planner!
Kristen L. Hutch
---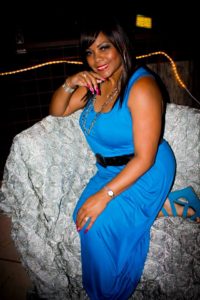 Wow!
You can't even imagine how surprised I was to walk into the ballroom and see how Robyn Dean Grant turned a bland room into a beautiful party to celebrate my special day.
All of my family and friends were excited to see all of my favorite things represented that night. Every detail from the candy bar, to the cupcake display, to the placement of the food at multiple locations in the room, to my very own 50th birthday cake were perfect. The logistics and ease of getting to each station kept my guests moving and reduced standing in line.
A huge thank you to Robyn Dean Grant for listening to my wish list and turning my dream into a vision of beauty. Her gift of creativity made my day one to remember.  Thank you so much.
Jeanell Menyweather
---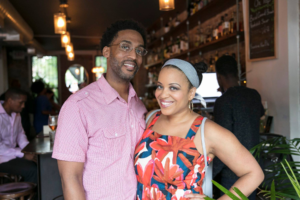 Amber and Rusdyn Lindsey
We are writing to express our gratitude for Robyn Dean-Grant. She served as the "Day - Of" planner for our wedding on Saturday, December 12th, 2015 at Greenpoint Loft in Brooklyn, NY.
The wedding ran extremely smooth. At our wedding, we had a total of 7 vendors which comprised of 50 people, over 200 guests, 15 Bridesmaids/Groomsmen, and our parents that were all involved on our special day. Although we had the vendors in place, Robyn pulled those vendors together a week prior to our special day. To use an analogy about Robyn's work ethic, we provided her with the ingredients and she gave us a 5-star experience. All of our guests where extremely grateful and had a wonderful time at our wedding.
Mrs. Dean-Grant has superior coordinating skills. Robyn is based in Austin, TX and was able to establish herself as the event lead even though the DJ was based in Cincinnati, OH, the photographer was based in Atlanta, GA, and the caterer was based in New York, NY. Additionally, we hired six local New York City college students to help host and assist Robyn. Using various forms of modern technology, Robyn quickly established expectations and defined roles. The students worked well under her guidance and they raved about her leadership after the event.
As "Day – Of" planner, Robyn displayed great management skills. She strategically prioritized what was important to us and navigated last minutes issues with grace. Robyn's attention to detail is something that we have never seen before in previous weddings that we've attended. Robyn's eye for creativity and generous spirit while planning and executing the day put our minds at ease. Mrs. Dean-Grant is a tried-and-true professional who made everyone, including our guests, feel valued and included in our special day.
Without reservation, we highly recommend Robyn Dean-Grant of Purposely Inspired Creations for your next event.
Amber & Rusdyn Lindsey
---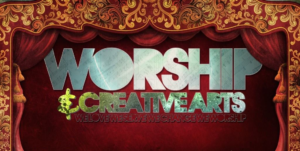 As the Director of Music & Creative Arts at Greater Mt. Zion Church, I've observed her dedication and passion, and she understands thoroughly the process by which a team operates.  Some of her many responsibilities include: producing and coordinating annual programs, planning monthly and quarterly events, and helping to facilitate the flow of weekly performances. Her leadership and communication skills have been nothing short of phenomenal. 
Robyn has also demonstrated a relentless work ethic and a high moral standard.  She has worked tirelessly for Greater Mt. Zion, and has helped to mold the foundation of our creative teams' identity.  Attention to detail, prompt follow-through and good judgment all typify my experiences with Robyn.  In my opinion, another key to the success of any organization is hiring someone that continuously re-calibrates themselves for high-achievement. I believe she fits that mold perfectly.
After working directly with Robyn for over 5 years, I have observed time and time again her ability to plan and execute. She is well prepared to lead and has shown the strong qualities to prove it. Robyn is very organized and will be successful as the Event Coodinator/Planner.  I give Robyn Dean Grant my highest recommendation.
Respectfully,
Marcus Walker
Director of Music & Creative Arts
GMZ Austin
---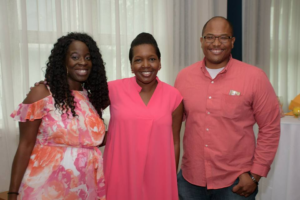 We used Robyn Grant and PIC Events to coordinate my baby shower in August of 2017. She flawlessly executed our vision of a baby shower tea party theme and no detail went unnoticed. She created custom teapot and floral centerpiece arrangements for every table that were breathtaking. The activity stations, gift table, and  cake table were all beautifully decorated as well. Robyn and her team coordinated with the venue, DJ, and caterers to make sure that they all knew their role during the day, where to setup, and all other necessary details. The highlight of the experience was how Robyn was able to execute the baby shower during Hurricane Harvey. In the midst of the torrential rain, guest cancellations, and extreme weather conditions, Robyn remained flexible, professional and calming. She assured us that everything will be beautiful and not to stress out about anything. She absolutely delivered and my family and I will be forever grateful for the amazing day we had celebrating the arrival of our baby girl.
Clarence and Neasel Conner
---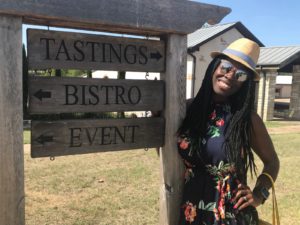 "A Birthday To Remember"
My husband and friends used PIC  to plan my 36th birthday celebration and no detail went unnoticed. The morning started with a luxury bus fit for a queen to transport me and ten of my friends to Marble Falls for a wine tour. PIC made sure that the bus was equipped with wine, snacks, and personalized gift bags for all of the guests. The bags were filled with road trip essentials and were personalized for each guest. When we arrived at winery, PIC ensured that we would have the private room for me and my guests, which enabled us to laugh and enjoy each others company.The event was fabulous from beginning to end!
Neasel Conner
---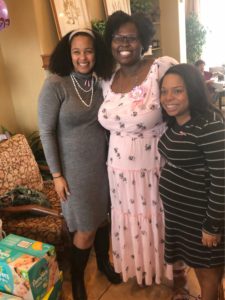 When planning a special event you hope the room is beautiful, the event is enjoyable, and everything to just go smoothly, I got that and more from Robyn. In March Robyn coordinated my baby shower and I'm so happy and blessed to have had her services. I couldn't have asked for more. The room was decorated beautifully the food was exactly what I wanted and Robyn was so kind and pleasant. Robyn proved me with a beautiful day that I will never forget. If you are looking for a the perfect event planner you have found it in Robyn she is absolutely amazing and I will definitely look to Robyn for my next event.
Meshay McKinney
---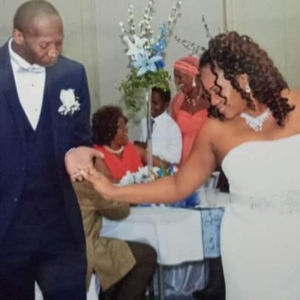 Wonderful! That's how I describe Robyn. My wedding was wonderful because of all the time I spent talking to Robyn about what I wanted and how I wanted it to look. She listened and asked questions about details to make sure that everything was executed perfectly, from placement of the wedding favors to making sure the wedding party knew their positions on the floor. Her guidance throughout the ceremony and reception also guaranteed we stayed on time at the venue. My wedding day was made easier because Robyn was on the scene making sure all I had to do was be the blushing bride.
Thank you for being Wonderful Robyn.
Gerald & Jeanell Barber  
---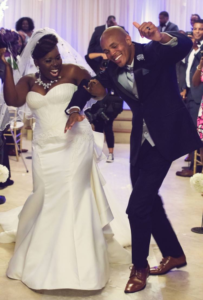 It was an INCREDIBLE experience working with Purposely Inspired Creations! Robyn and her team made my wedding feel complete. I was the bride who planned out the entire wedding, but needed a day of event planner. Robyn eased out the execution for the big day, and I couldn't have asked for a better team! I'll be honest, there were a few things that happened behind the scenes, and she made sure I was not aware of any of it. Which is every bride's dream! Although you can't stop the "little" things from happening on the big day, believe me, it's best to have a planner who will catch things and improvise for you. I definitely did not want to be worried about the small details while trying to get ready to walk down the aisle!
I will definitely recommend Purposely Inspired Creations to people who are looking for a planner who provides EXCELLENCE to her clients!
Corlon & Chelsea Evans
---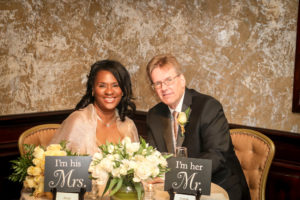 Robyn and her team are truly the best! Robyn definitely made the wedding planning process stress free and smooth sailing! I am so blessed to have had her as a wedding coordinator and pulling our special day. Everything was beautiful and we received so many compliments on our wedding and it was all because Robyn put everything together perfectly. I couldn't have asked for a better wedding coordinator. She knows what she is doing! I would definitely recommend her to anyone in need of a wedding coordinator, and if I had to rate her from 1 to 10...it would be a 20! Whenever we needed something or had a question, she always was responsive and quick! She was truly a blessing. She understood our vision and it turned out beautifully! I cannot say enough about Robyn. She was wonderful. My family enjoyed her as well. Through this process, I really have come to regard Robyn as family.
Thank you so much, Robyn!!
Yvrose & Mark Griffiths
---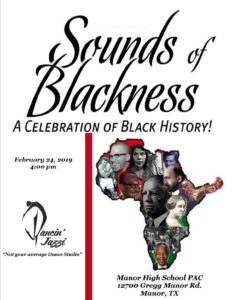 Robyn and her crew worked our Black History show "Sounds of Blackness." They handled their tasks extremely well. They were timely and paid attention to detail. We look forward to working with PICreations again!
Ms. Leola Smith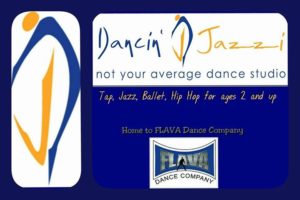 ---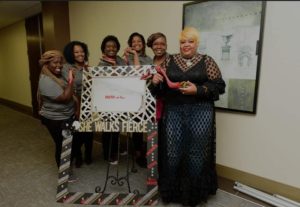 My recommendation is to hire PiCreations for any and every event that wants their dream to come alive! I had my 1st Women's Conference....met with Robyn...gave her my vision and she took off and made my vision come to life.  Day of event, she made it stress free for me! Everything went so smooth and my event was a success! I will always hire PICreations as my go to for ALL my events...parties...even church events! Whatever you need PiCreations will make it happen...down to every detail. Not only is the decor done with excellence, but all business details that are needed for the event is handled with great professionalism! I'm hooked! Robyn and her PICreations team will always get business from me! 5 Stars at its absolute best!
Yolanda Sanders
Xquisite Transformations/ SheWalksFIERCE
---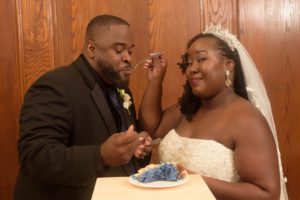 Thank you very much for everything. My mother, father, brother and I like to be in control. In the Virgin Islands where I was born, we say "run ting" as in I like to run things. On the day of my wedding reception, we didn't run anything that day, PICreations did.   PICreations did an excellent excellent job. My entire family and friends agree.  Thank you again.
Masudi Stolard
---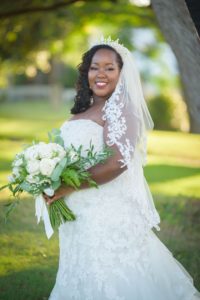 Thank you Purposely Inspired Creations / PICreations (PIC) for doing an AMAZING job with our wedding reception!!! Robyn from PIC found our beautiful venue with natural lighting which was important to me. She met with us a few times to discuss decoration ideas, booked the DJ, and made it happen....in 30 DAYS! I did not know what the space was going to look like I just knew PIC would make it beautiful. They exceeded my expectations!! Not only was the reception beautiful, everything ran on time, the staff was amazing in helping my guests, and we were able to enjoy our day without being stressed. I would HIGHLY recommend PIC for any event you need planning or executing!!!
Desiree (Owens) Stolard
---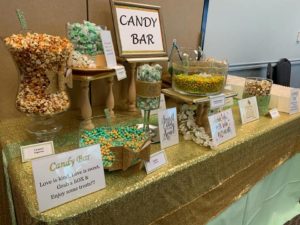 If you are looking for someone to listen to what you want and get it done, Robyn and her crew (PICreations LLC) is the one you need. She shows confidence in what and how she does her business. She gives the most respect for your ideas and agenda. Thank you so much for making my mom's 80th Birthday Party a great and fun filled day!!
Ms. Brenda Cleveland Johnson
---