New Season, New Reasons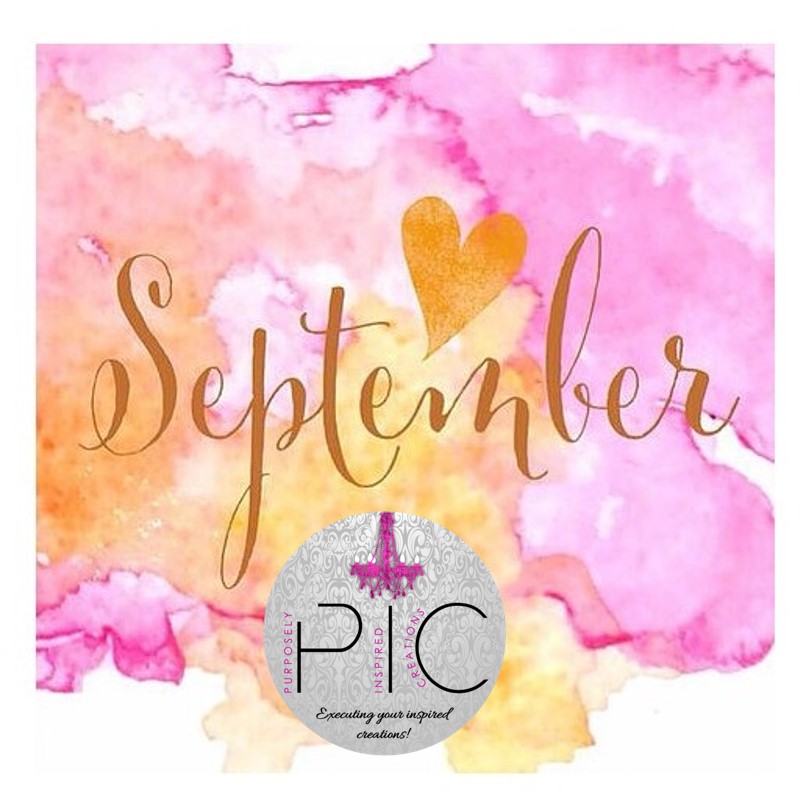 September is already here….where did August go?!? Up, up and away!!!
Saying good-bye to August, means the Summer time fun is coming to an end. This also means that we are looking forward to a new season. With every new season, you will always have time to reflect on not only what's to come, but also reflect on things that have passed.
Right now, we would like to take the time to just say thank you to our clients who've entrusted our company to make their special event one to remember. We strive to execute your inspired creations with excellence. We delivered exceptional personal service as well as customized every important detail that tailored to your needs. It was truly an honor to work with you.
Now you may be wondering what does PIC have in store for the season of Fall? Well, we are here to answer that for you. This season represents a time for transformations, and to embrace change. We will continue to strive for excellence with our previous clients, and we are willing to embrace some new creative ideas with our incoming new clients. Not only that, we will expand our knowledge by taking some time to improve on skill sets so that we can better serve our market in the Event Management Logistics/Planning Industry. In doing this, it will help us to investigate new strategies to reach out to more potential clients in our near future.
We are always looking for an opportunity to purposely create. Cheers to the future endeavors.
Tags:
fall
,
holiday planning
,
new reasons
,
new season
,
reasons
,
september